European Auto Technicians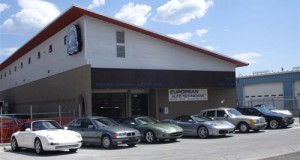 Quality service and repair of fine european automobiles in a first class, 5000 sq. ft. facility with the latest state of the art equipment by highly trained and experienced technicians.
European Auto Technicians was established in 2007 when Nate Wood of Euromotors moved to Prescott, Arizona where he continues to use his experience, expertise, knowledge and skills in the automobile service and repair industry to provide his customers with a dealer alternative.
Our goal is to continue to provide the quality service that you have become accustomed to. If you are a new customer to us then let us show you why our list of satisfied customers continues to grow.
Our prices and attention to detail will show you we will care for your fine automobile as if it were our own.
Own a BMW in Phoenix? Take a trip north to Prescott and enjoy the cooler weather while Nate and his quality team of experts at European Auto get your bimmer running like new again.